Personalised Plumbing for Spruce Grove
Thanks to the internet, we live in a world of instant solutions – why should it be any different with your plumbing? Based in Edmonton, we can attend an emergency at your home within 30 minutes and put out any fires. For less-urgent repairs and installations, give us a call and we'll work around your schedule, offering the most effective service to meet your needs and budget.
Why Choose Piper Plumbing?

Finding plumbing solutions is what we do, and we are a local firm to our core. No matter the problem or service required, you can rest easy – one quick call to Piper Plumbing and say goodbye to any stress and panic: we've fine-tuned our operations in Sherwood Park and can arrive quickly at your home for emergency services, or work around your schedule to find a convenient time for installations and non-urgent repairs.
---
Locally trained plumbers.
Professional and courteous.
Knowledgeable.
Damn good at fixing plumbing problems!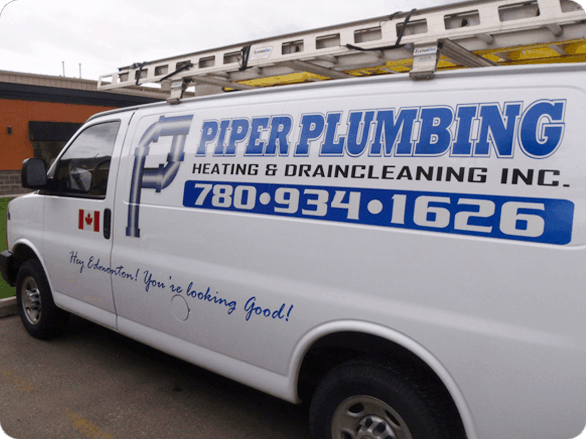 Our HVAC Services
We offer repair and installation of your:
Bringing More to the Table Than Tools
---
Emergency help
24-7, every day of the year, we have you covered. If your septic tank bursts at 1am on Christmas Day in a blizzard, we'll be there in minutes to take care of the problem.
Knowledge
Our team has performed thousands of repairs, installations and consultations all around Edmonton, and we've seen just about everything. Using this hard-won know-how, we either know the solution to your problem already, or we'll devise one there and then and your home will be yours once again.
Professionalism and safety
You might be familiar with the gruff, hard-spoken know-it-all types who get the limelight in practical trades, but you won't find that attitude with us. We arrive on time and we get the job done as soon as we can – and we do it right.
First-rate parts
Our parts are all top of the range and built-for-purpose, from market leaders in the industry. If they underperform in any way or you are unhappy with them, we'll replace them free of charge.