The Perfect Team for Your Plumbing
---
We are proud to offer the most reliable and effective plumbing services in the Edmonton area. Whatever you need, Piper Plumbing can provide with expert skill and friendly smiles. We're a local company, and our goal will always be your complete satisfaction.
Fix Problems First Time
---
At Piper Plumbing we believe in making a repair once – and only once. By using the highest quality parts and innovative methods, we get the job done on our first visit so that you get your home back quickly.
Range of Services
---
Our residential services range from drain cleaning, to septic tank repair, furnace installation and everything in-between. If you require something a bit out of the ordinary, give us a call and our experts will let you know exactly what we can do to help.
24-7 Availability
---
Frozen pipes and faulty heaters don't work to your schedule, and there's never a convenient time for a breakdown. We are on-call every hour of every day so that, even in the worst of circumstances, you can have total peace of mind.
Value-Added Service

---
When we come out to visit your home, we bring a van filled-to-bursting with kit to help us manage every problem; if we can make a repair or perform an install there and then, we will.
Check out our video to learn about our commitment to providing you the best service possible.
Flexible and Hassle-Free
---
When scheduling a repair or installation, your calendar is the deciding factor: tell us when you're able to accommodate and we'll make sure we have a team ready to meet you. We aren't the sloppy, twenty-minutes-late type of tradesmen you might know – we arrive on-time and get the job done quickly and permanently.
Technical Skills for Technical Problems

---
Modern plumbing isn't just about plugging leaks and being willing to go elbow-deep into sewage systems – it's as technologically complex and intricate as any other industry, and our plumbers have as advanced skills as anyone else in the business.
We adapt and respond to complications.
We leverage technology for faster, better repairs.
We believe there is always a solution, and we've never been proven wrong.
What Our Customers Have To Say About US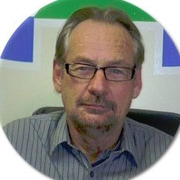 Cabin to Castle Property Inspections
Piper Plumbing has been our number one plumbing company for many years. It is with total confidence that we recommend Piper Plumbing.
[gap size="20px"] [icon type="comments"] John Davis
---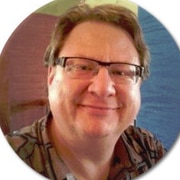 Home Designer
David from Piper Plumbing is a pleasure to work with. I would highly recommend Piper Plumbing to any contractor or individual needing plumbing services.
[gap size="20px"] [icon type="comments"] Bob Cartney
---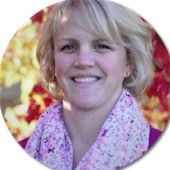 Handyman Connection of Edmonton
We have recommended his services to both residential and commercial clients. We have and will continue to work with Piper plumbing when the need arises.
[gap size="20px"] [icon type="comments"] Carol Moreheart
Homeowners
The Piper Team did fabulous work both times and follow-up to ensure satisfaction was also appreciated. We would not hesitate to recommend this firm to anyone looking for service. Friendly, Reliable, and Cost Efficient – That's the Piper Way!
[gap size="20px"] [icon type="comments"] Ed and Sandra Butler
---
Homeowner
I had an emergency with my sump pump and I was treated with courtesy and reassured someone would be out first thing in the morning when I called in the middle of the night. The great thing was there was no price gouging. I will definitely be recommending your company to my friends and family.
[gap size="20px"] [icon type="comments"] Carol Kamara
---
Homeowner
My husband and I had Piper Plumbing install a high efficiency furnace, tank-less water heater and a central air conditioner into our house in 2009. They did an incredible job – were very clean, courteous, efficient, professional and trustworthy. We would definitely (and have) highly recommend Piper Plumbing to anyone who has plumbing and/or heating needs.
[gap size="20px"] [icon type="comments"] Corinne Dyke
Homeowners
Piper Plumbing has been our number one plumbing company for many years. It is with total confidence that we recommend Piper Plumbing.
[gap size="20px"] [icon type="comments"] Denis Vincent and Monique Devault
---
Homeowner
Piper Plumbing is obviously dedicated to excellence and customer satisfaction. Communication is always prompt and reliable. Every step of the process involved is explained and discussed. The work is efficient. The approach is both professional and pleasant.
[gap size="20px"] [icon type="comments"] Vic and Gloria Tetreault
---
Homeowner
Piper Plumbing did a very good job, we were satisfied with their services. They also provided a 25 years warranty for the work. I would like to mention Doug and Robert for their commitment and hard work. I would definitely be recommending this company.
[gap size="20px"] [icon type="comments"] Carol Moreheart